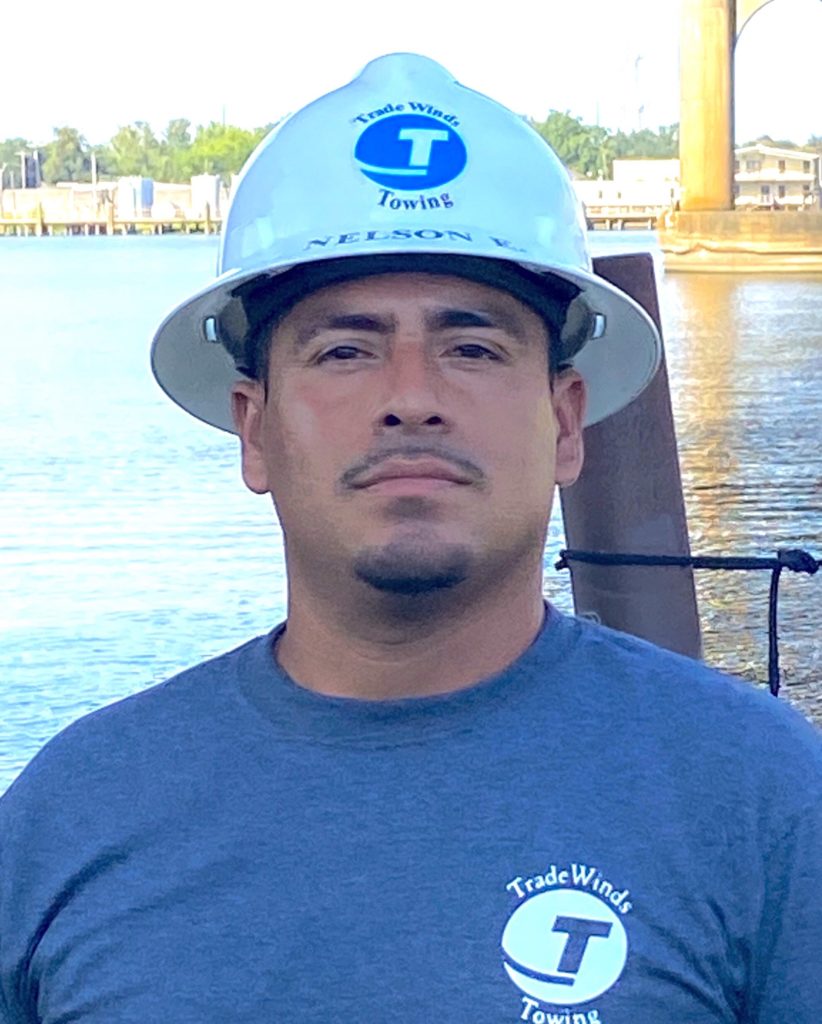 Nelson was born in El Salvador and his family moved to Louisiana when he was eight years old. As a youth, he spent most of his free time helping out his stepfather, a commercial fisherman where he acquired a strong work ethic.
Nelson found his craft when he started work in his senior year in a 4'x4' welding booth. The day after he graduated he went straight to work at a shipyard where he started as helper and worked his way up to foreman and master craftsman of metal fabrication, shipbuilding and repair. He acquired twenty years of experience working on marine vessels and in shop fabrication. He spent the next two years working as port engineer, fitter and welder for a tug company, then joined the TradeWinds team in 2020. His fluency in both English and Spanish has been a great asset when working in the shipyard overseeing welders and laborers.
When he's not making the tugs shine again, Nelson can be found out in the swamps hunting deer, hogs, nutrias and alligators on his 3000 acre lease.