LURLINE tow, Seattle to Brownsville
In winter 2017, our tug HOLLYWOOD (now renamed CAITLIN) towed the 832' x 92' former Matson container ship LURLINE from Seattle to Brownsville, TX where the obsolete vessel would be recycled.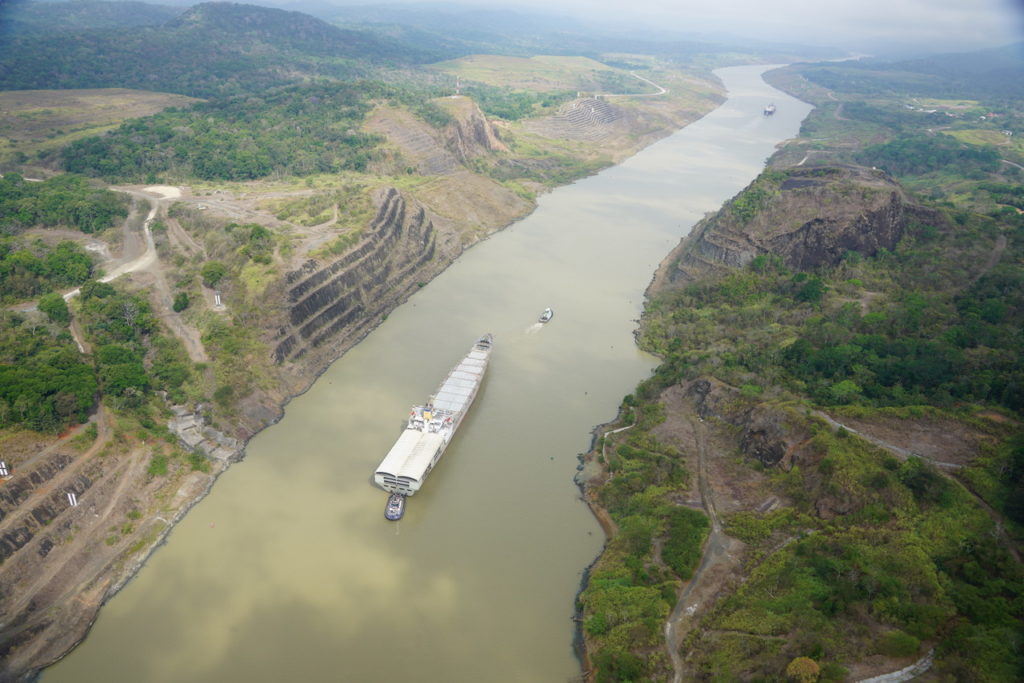 This would be the longest commercial dead ship tow ever to transit the Panama Canal locks, and would set a new record.  As of 2019, TradeWinds has made over ninety successful Panama Canal transits towing ships and barges.  In the months before departure, our management team scrutinized any potential hurdles for this more challenging Canal transit to ensure that there would be no costly delays to the tow. 
Numerous discussions were held with vessel owners, marine warranty surveyors and various regulatory authorities to identify potential issues and select the appropriate tow gear, surge chain, bridles and shackles for this large ship. Several weeks before departure, our management team and our senior Tugmaster Capt. Mike Riley prepared a detailed voyage plan outlining voyage routing, weather limitations, ports of refuge, contingency planning, risks and hazards associated with the project and inventory of required tow gear. Management flew to Seattle to ensure that all was proceeding smoothly in the days leading up to the tow departure.
Once underway from Seattle, Capt. Mike transmitted highly detailed position reports twice daily directly to the customer and all parties concerned. Our shoreside team reported to various United States Coast Guard (USCG) jurisdictions as the tow made its way down the West Coast, mandated out of concern for such a large vessel transiting. TradeWinds' tugs have detailed and real-time weather routing service on board, which enabled our Tugmaster to make informed weather routing decisions. Shore management also closely monitored tow progress and weather to augment the Tugmaster's data.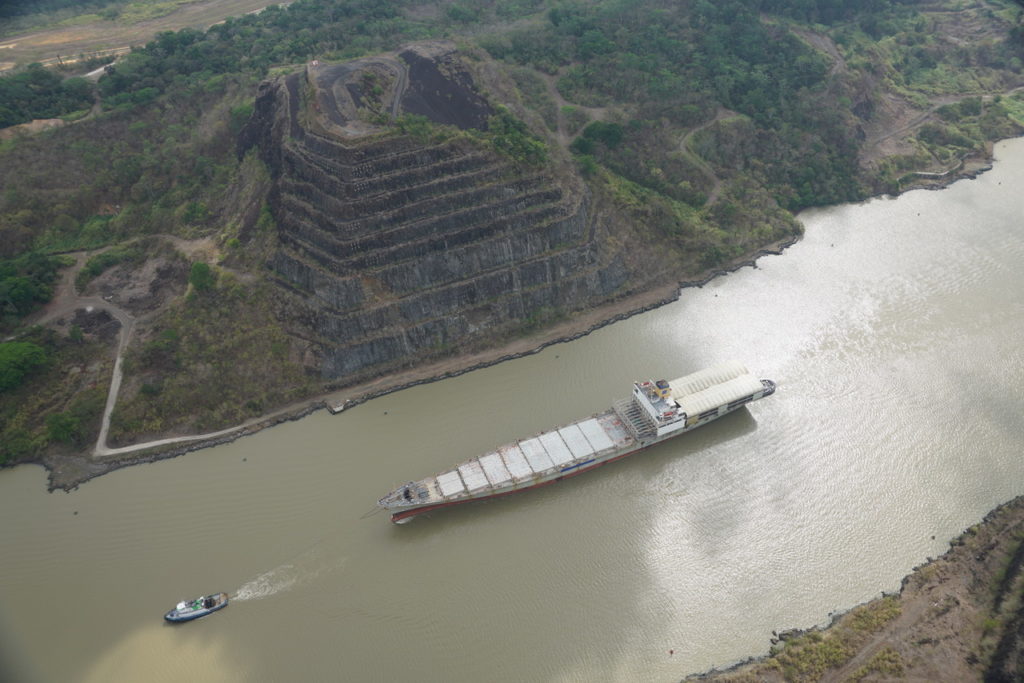 TradeWinds' owner Dominique Smith flew to the Canal to ensure that all parties were in close coordination and to expedite the resolution of any bottlenecks. Because our tug would be unable to fit in the lock chamber with the ship, we used our Dyneema rope for a safe and efficient tow connect/disconnect.
Working closely with trusted Canal agents, Gateway Transit and the local regulatory authorities, the tow transited within seven days.  After a voyage of nearly two months, the LURLINE was safely delivered to the shipbreakers in Brownsville, where the ship was subsequently recycled.